Profile of company founder Johann Pomberger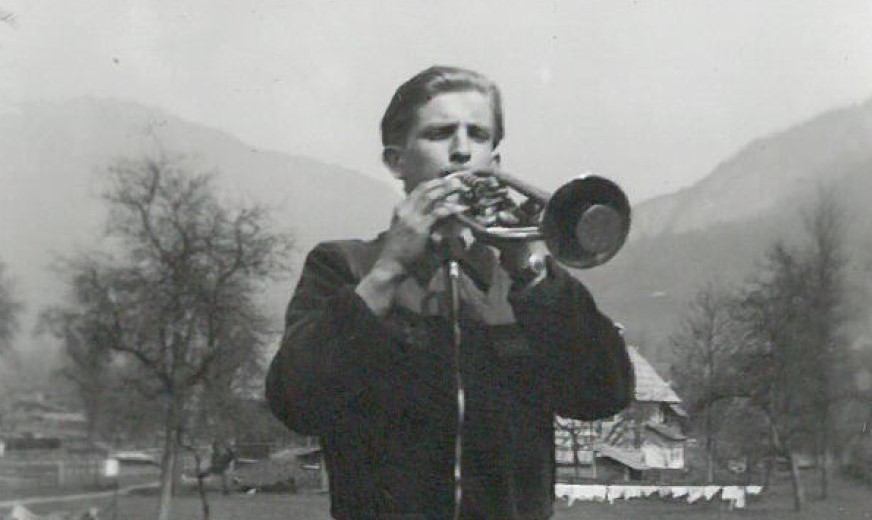 Our company history began in March of 1937, when Johann Pomberger was born in Stambach, Bad Goisern. He visited the local elementary and middle school for 4 years each. In November of 1952 Johann Pomberger began an apprenticeship as an iron turner at the "OPTOS – Optische Erzeugung GmbH", in the nearby town called Bad Ischl.
He finished his training on November 10th of 1955. Through this education, he gained insight into the world of optics at quite a young age. Johann worked as a turner until February of 1958 at the "Ignaz Huber Landmaschinenhandel und Reparatur-Werkstätte". Afterwards, he decided to follow his fathers footsteps and proceeded to start working at the Österreichischen Bundesbahn (Austrian Federal Railways).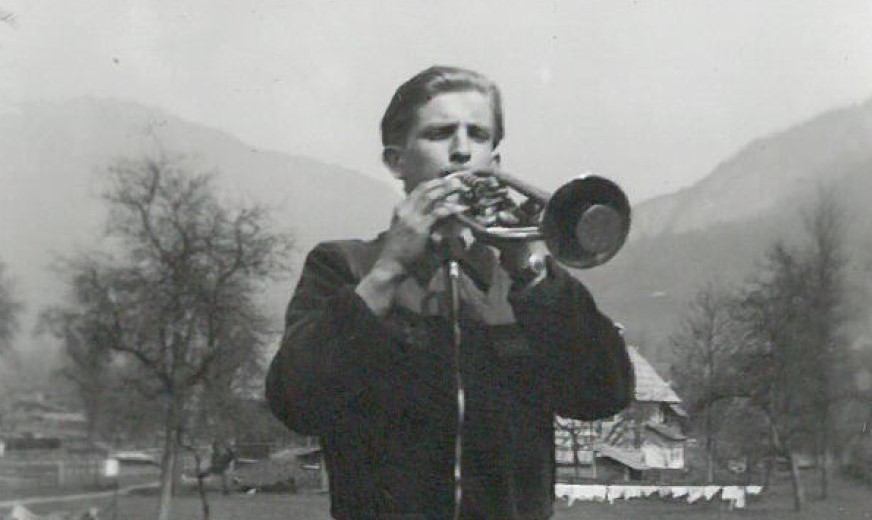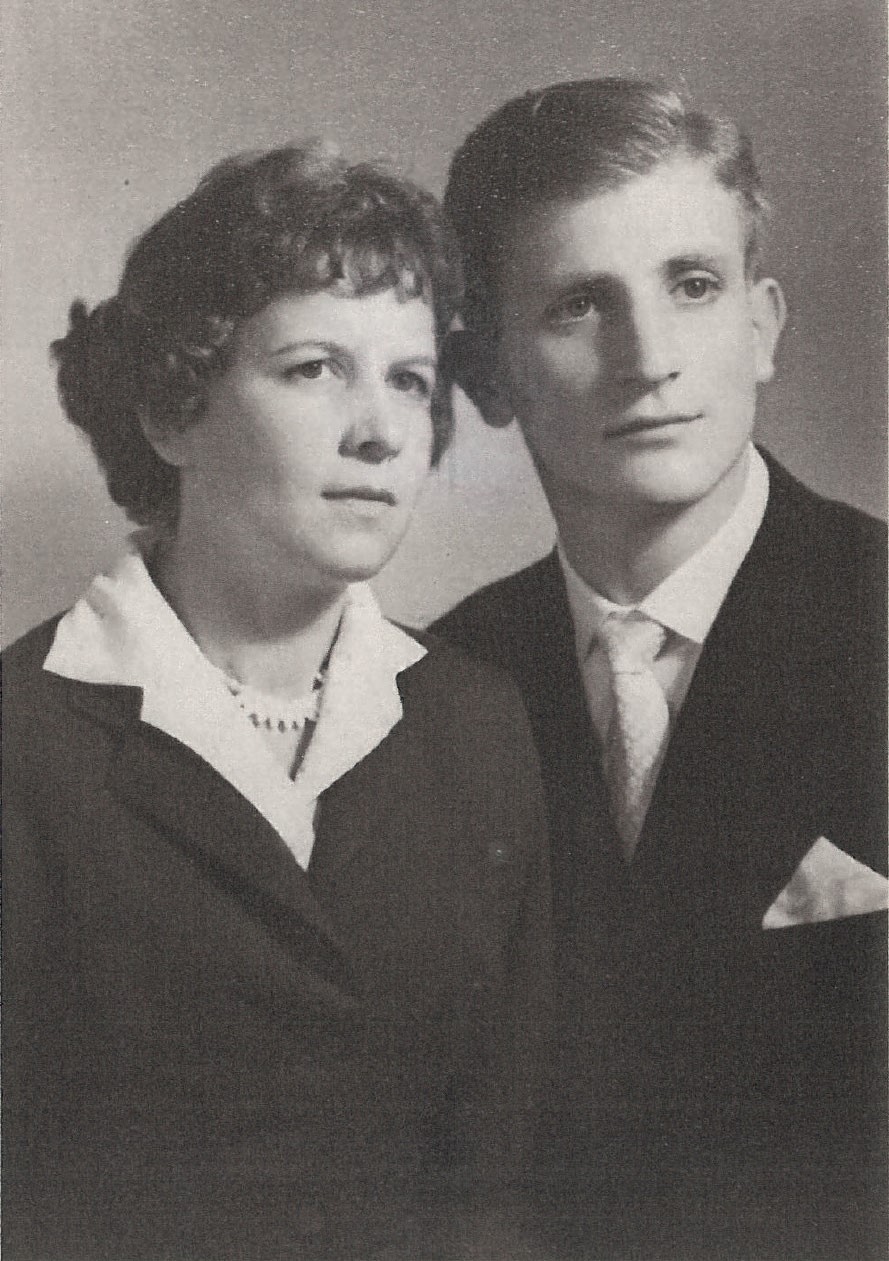 On June 6th of 1959, Johann married his beloved Eleonore. Together they had 5 children: Hans Peter, Gerhard, Elisabeth, Michaela and Daniel Pomberger. The family continued to live in Bad Goisern. Besides family, this time also brought professionally change, since Johann started working at "OPTOS GmbH" again, the same company where he had completed his apprenticeship. In the years 1978 and -79 he completed an additional education as industrial foreman, with a special focus on mechanical engineering. Before he left the "OPTOS" company, he was working as factory manager – an important role, which should prepare him for his future.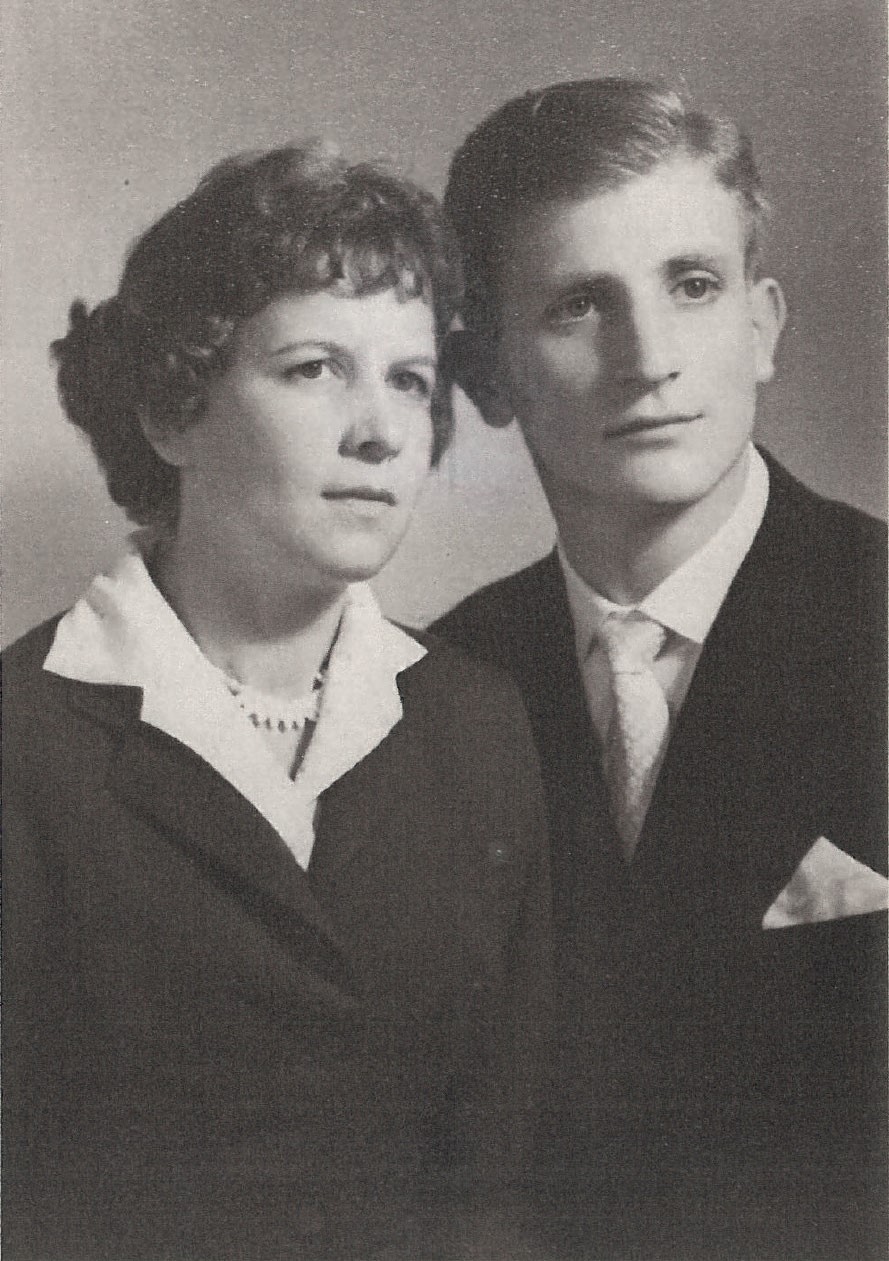 Johann started his own business in the trade of "manufacturing and processing of optical frames". In the beginning, the company was located in Bad Ischl, but shortly after moved to the known address at the Hallstättersee (Lake Hallstatt) – Au 131, 4822 Bad Goisern.
At the beginning, the company mainly manufactured acetate frames for the Austrian regional medical insurance company – models like "F3" and "Sylt" would be produced millions of times in the years to come.
As an engineer, Johann valued technical advancements and new innovations. This was shown especially through the investment in one of the first ten 5-axis-cnc-mills that were ever produced in Europe.
Still, he cared just as much about the beautiful Salzkammergut region and its people: Moving the company to another location or even another country was never an option.
To create enough work and to utilize the new production capacity, the "Johann von Goisern" brand was also created in this time period. The brand name combines the first name of the company founder "Johann" and its location "[Bad] Goisern". Then and now, Johann von Goisern stands for unique design and exceptional quality.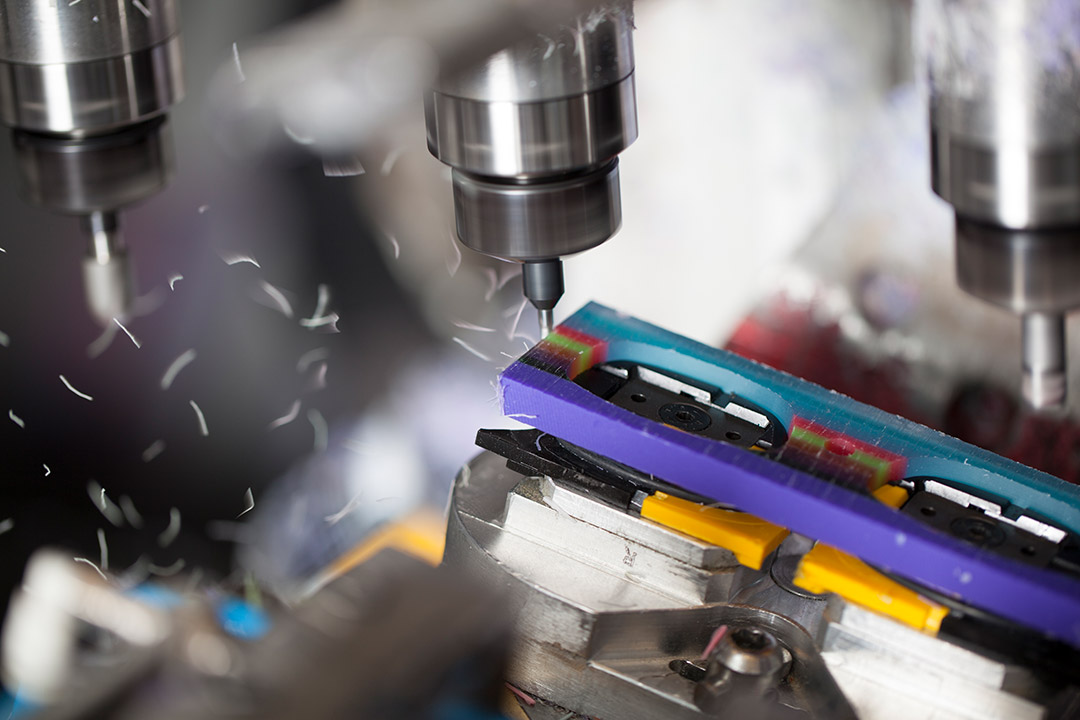 When Johann transfered the management to his oldest son Hans Peter in 1997, the family company already counted 22 employees.
Long after his retirement Johann lovingly cared about the wellbeing of the company and its employees. However, he respected Hans Peters fresh enthusiasm as well as his design skills.
In order to fill the rising demand for display- and decorationmaterial, we invested in our own CO²-laser station. While mainly used for cutting acryl glass, we found many other uses for it over the years, e.g. cutting and engraving wood pieces.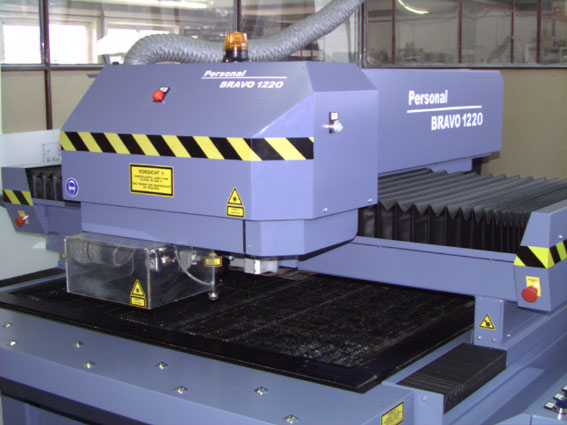 Sei Personal Bravo 1220 Laser
Our ever growing need for storage space was compensated with an expansion of the south side. This new building is lovingly nicknamed "The galery", housing bigger and not as easy to store items like show furniture, etc.
Since the founding of our company we have always split our production: On the one hand we designed and manufactured our own products, under the names "Pomberger Austria", "Goi-Sun", "Johann von Goisern", etc., on the other hand we fulfilled manufacturing contracts for other, bigger and international frame- and design labels.
We realized eventually that we have to choose one of these paths. Otherwise it would have been impossible to specialize and grow our company further. After many years of careful planning, we finally made this decision in 2010: The answer was Johann von Goisern!
Although the switch to 100% self-designed products bears some risk to this day, our decision was soon rewarded with the international success of our collection.
The success in Europe continued to grow. Beginning with 2011, DJ Optique, based in Nantes, took over the distribution of Johann von Goisern frames in France.
This partnership helped our brand to grow rapidly and laid the foundation for our successful export strategy.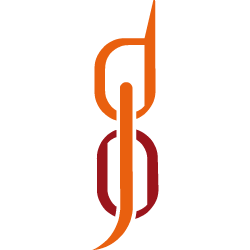 After more than 10 years of laser-ownership we upgraded: Our new Sei Personal Bravo 1520 CO²-laser station is mainly used to produce our own Johann von Goisern display- and decorationmaterial.
Additionally, we sometimes provide custom-made-products, especially for regular customers based in the region.
Not only the French were inspired by our extraordinary glasses: the BENELUX countries also dare to be different!
Eye Supply from Rotterdam, Netherlands has taken over the distribution of Johann von Goisern frames in Belgium, the Netherlands and Luxembourg since 2012.

Better service doesn't just come from nothing – to house our new office employees we expanded the shipping and service area to make room for our new Service Centre. Now our customer service finally had a home!
In the same year we also expanded our parking lot with carports and provided our company building with fresh paint.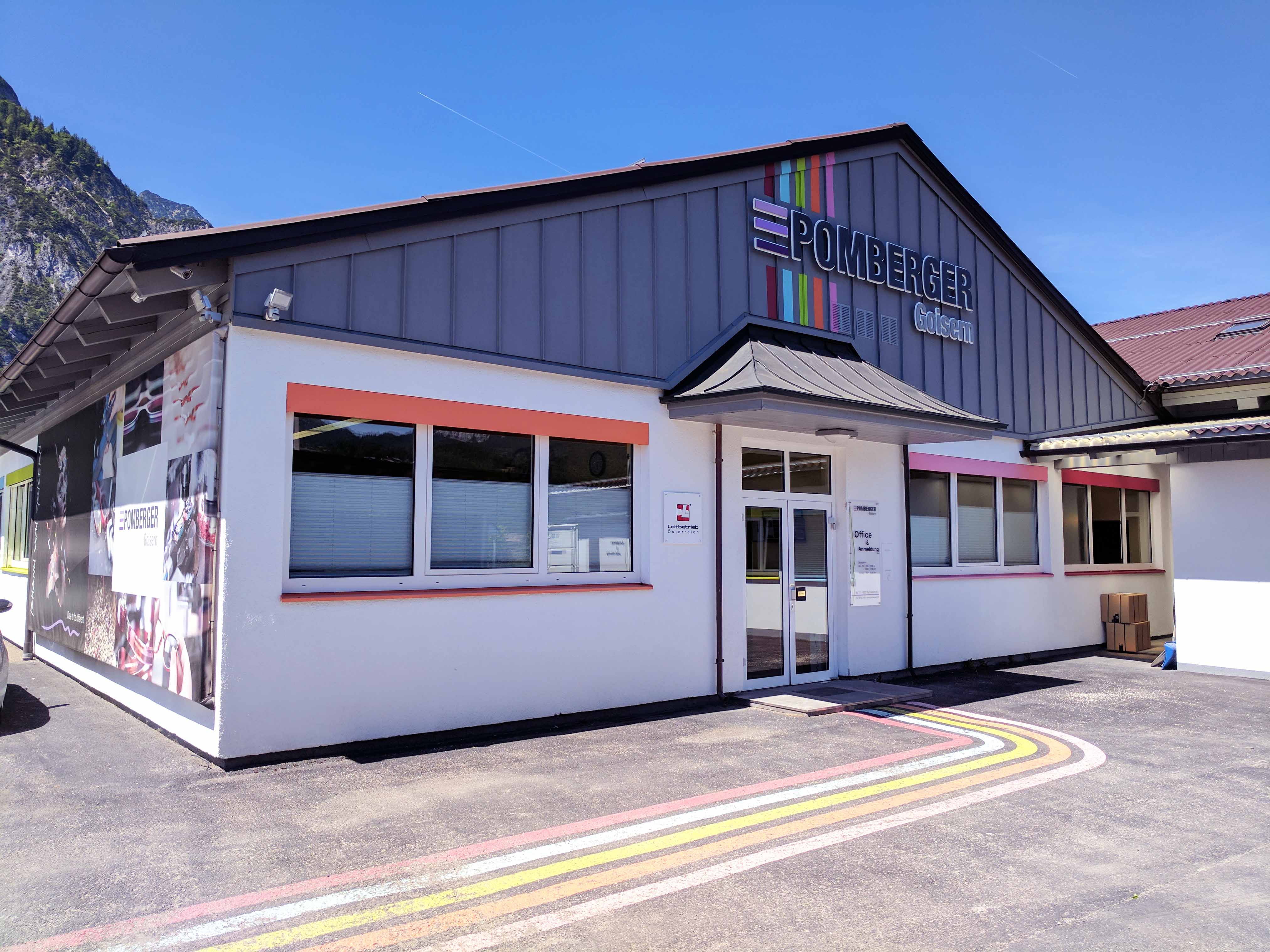 Our main company building
TRENDS & MORE was already a longtime partner when we expanded the partnership in 2014. For several years, we already have been distributing their products in Austria when TRENDS & MORE decided to do the same with our Johann von Goisern collection in Germany.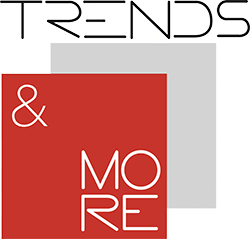 In the same year our export grew again with the help of a new distributor. Eurofun Oy, based in Helsinki, takes over the distribution of Johann von Goisern in Finland.

With October 2015 "Hans Peter Pomberger e.U." was transformed into "POMBERGER Goisern GmbH". Now both Hans Peter Pomberger and his son Jürgen Pomberger function as CEOs.
This also meant that our family owned company now spans three generations, which brought new ideas and energy in the marketing and sales department, and benefitted our whole product range in Austria, as well as internationally.
Having seen that there is a great amount of interest in our colorful frames in the United Kingdom as well, we visited the UK's largest optics exhibition with the aim of finding a new distributor for this country.
Our visited was successful: In the same year the Kidderminster based company JS Optical started distributing Johann von Goisern frames in Wales, England and Scotland.

In 2018 we joined another market with a lot of potential: Portugal.
With our own representative, based in Lisbon, we directly serve the country with the brands Johann von Goisern and bruno banani (TRENDS & MORE).
After our previous Swiss distributor entered their well-deserved retirement, we were looking for a motivated successor.
We found what we were looking for with Deco Fashion: a company based in Wollerau, Switzerland takes over the distribution of Johann von Goisern in Switzerland and Liechtenstein.

Johann von Goisern doesn't only love Europe! GDI Optical takes over the distribution of Johann von Goisern in several states in the USA, including Florida, New York and California.

In the same year we also got another non-European distributor, when GEM Optical took over the distribution of Johann von Goisern frames in Canada.
Our new Japanese partner Murakami Trading Co.,Ltd takes over the distribution of our Johann von Goisern glasses from Tokyo.

At the beginning of the year, there was a fire in our production hall in the acrylic glass production area. The renovation work started immediately and the production shines again in new, freshly painted and cleaned splendour shortly afterwards.
We used this time to re-equip our machinery with the latest technology. During this phase, the POMBERGER company was also expanded with additional production rooms.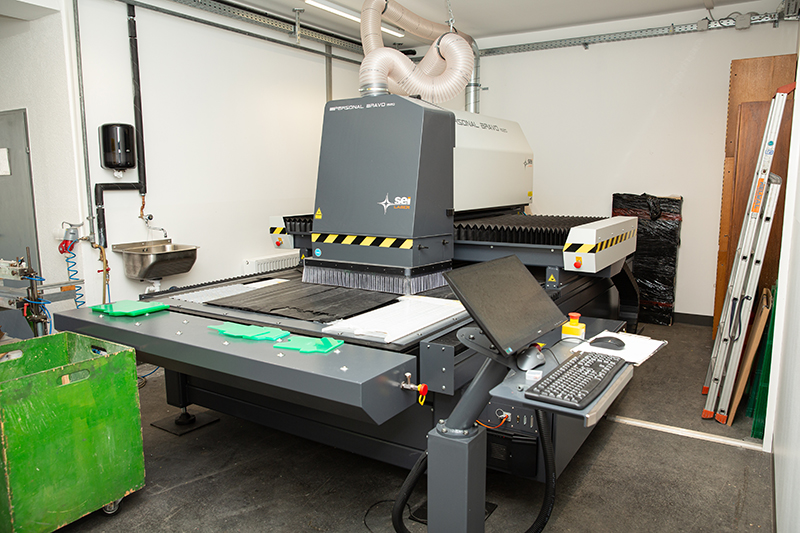 In Australia, our new partner Apollo Optical Aust PTY Limited takes over the distribution of Johann von Goisern. He discovered our glasses in America and was immediately enthusiastic about them.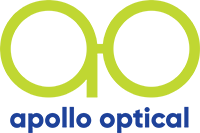 In the same year, World Optik from Italy took over the distribution in Italy. Our new Italian partner had already noticed us several times at various trade fairs because of our colourful glasses.

Ivonlenses will represent the distribution in Poland from March 2023. They had seen us at OPTI in Munich and were immediately impressed by the quality of our frames.

One month later, Wander d.o.o. takes over the distribution of Johann von Goisern glasses in Slovenia and Croatia.